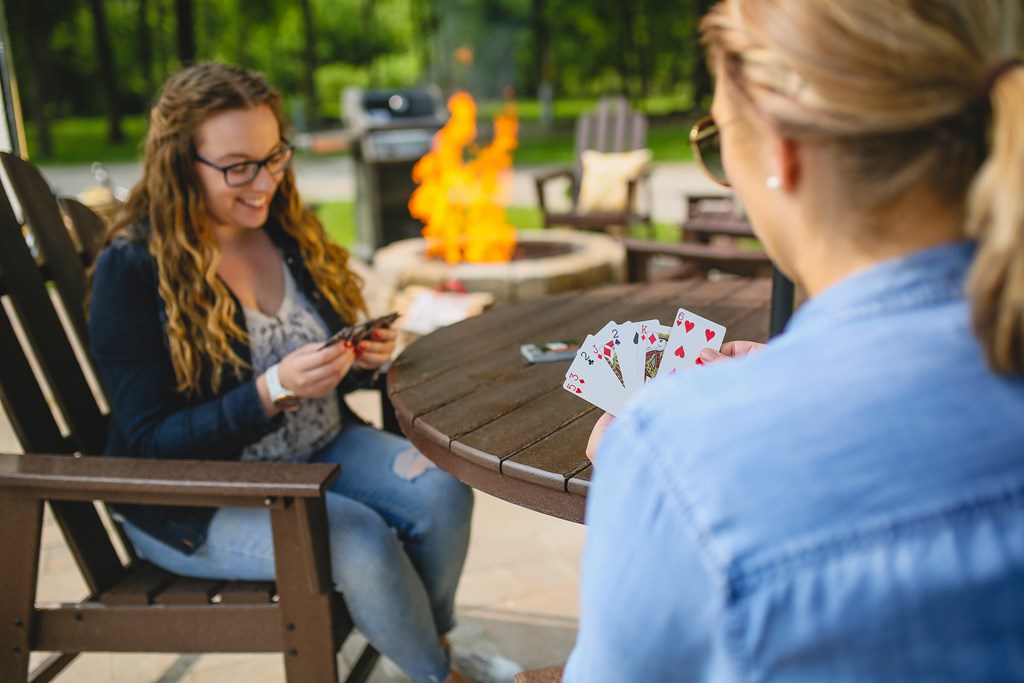 The shelter in place order has changed everyone's daily routines and even the way we conduct basic errands. Many people have found their jobs turned into remote positions overnight. Meanwhile, essential workers continue to keep our supply chains steady and deliver much-needed goods to people around the country. But whether you work at home or clock in a brick and mortar location, you're spending more time at home on your time off. However, staying at home for days can make people stir-crazy, even the introverts!

Keeping in mind that this situation won't last forever, it's important to make the most out of what you have. Just a slight refresh to your outdoor areas, such as adding Dec-Tec membranes to make your deck cool all summer, can make a big difference. Whether you have an apartment balcony or a 5-acre backyard, you can do plenty of things to expand your outdoor living space and stop feeling "cooped up". Check out these simple ways to revitalize your outdoor living spaces to safely enjoy the fresh air and sunshine.
Get A Deck!
If your outdoor area has terrain that is uneven or difficult to transform without some major landscaping, you can create a gorgeous, even space to enjoy fresh air by installing a deck. It's the perfect time to make this valuable addition to your home, which has endless entertainment value and appeal to future homebuyers. You can make your area small and simple for an affordable, quick solution or invest in a large deck area that can fit all your favorite outdoor furniture and be a great place to dine.
Wine And Dine with A Table with Umbrella Set
Virginia's summers get pretty hot, so it's important to anticipate hot days when you purchase outdoor furniture. One way every person can enjoy their outdoor space is to get a table with the option to place an umbrella. If you have a covered porch, you can save the umbrella for times when you want to move the table elsewhere in the yard where there isn't cover. For individuals who don't have a lot of backyard shade, this accessory can make a world of difference. Expand your at-home activities like game night and dinner to the backyard where you can relax and eat in the shade.
Pro Tip: Want to take it to the next level? Get an outdoor bar set! Not only do many of these take up little space, but they are easy to set up and mobile. You can also go the extra mile and get a professional-grade outdoor kitchen/bar combo installed for even more fun.
Cozy Up to A Hammock Chair
This outdoor furniture is extremely space-efficient and easy on the budget, especially if you have a strong tree branch to support one. While some apartment balconies or small yards may not be able to accommodate a full-sized hammock, hammock chairs take up less space. For areas that don't have solid holds for the chair's hook, many retailers online sell a stand that supports this seat from anywhere. Now anyone can enjoy the "light as air" feeling that only a hammock provides — all from the comfort of home.
Pro Tip: You can also find many uses for hammock chairs indoors. They make lovely additions to master bedrooms as quiet reading nooks. Add one in your living room for a bohemian touch: simply perfect for a summer furniture setup!
Make A Simple Outdoor "Office"
This is for all the at-home employees who are tired of looking at the same four walls. When you went to work, you had the option to go out with coworkers to lunch or let out stress during happy hour. But now that your home and office are in the same building, you can easily feel stifled. This is a great time to move your workspace outdoors when the weather cooperates. This space can be as simple as a folding table in your sunroom, porch, or patio. All you have to bring is a chair from inside and your laptop and you're good to go! Depending on how much cover you have, you can elaborate on this setup as much as you want. Coffee station? Small outdoor sofa for brain breaks? Snack bar? Make this place as comfortable as possible to treat yourself to a pleasant atmosphere.
Pro Tip: If you plan on working from home for an indefinite period, you can also invest in a permanent outdoor office that allows you to truly work "away from home". Whether you need a "man cave" or "she shed", it's possible to convert parts of a garage into an office. To be truly away from it all, get a tiny home or shed and convert it into a pleasant outdoor office. Whatever option you choose, you can get away from the main part of your house for a while and feel refreshed.
Deck Replacement & Repair in Northern Virginia
Whether you're looking for better form or function, or simply feel that a new deck is in order, trust Noble Roofing, the preferred choice for all home improvement projects in Centreville VA and its surrounding cities. Give us a call at (703) 404-0505 to speak with our experts. You can also request a free estimate through our online request form today.