Fair weather is on the way, and so is outdoor lounging! Blustery winter temperatures often keep people inside for home entertaining, save for a trusty fire pit and s'mores gathering, but when milder weather approaches, many homeowners start thinking about sprucing up their decks.
Dining or playing games with your favorite people outdoors are beloved pastimes that bring people together every year after the weather starts to cheer up. But if your outdoor living environment is looking a little run down from the winter blues, a few touch-ups are in order. Aside from cleaning your deck and performing some routine maintenance, you can get some deck furniture that boost your outdoor living potential. Check out these 5 furnishings that you can use to refresh your deck area this spring.
1.  Shaded Chaise Lounge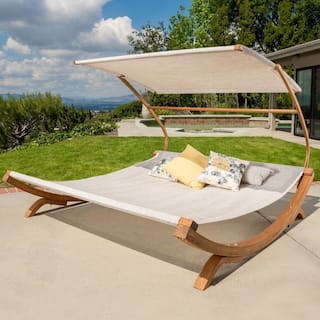 A shaded chaise lounge is as luxurious as it looks. Feel like royalty as you recline and enjoy the fair spring breezes, a fresh cocktail, and your favorite book. These portable pieces can fold up easily and tuck away to stay safe if a storm is on the forecast. Whether you're in the mood to enjoy your deck alone or with a special someone, this spacious chaise lounge has just the right amount of space and shade to create the perfect relaxation mood.
2. Wicker Bar Cart
When the festivities go outdoors, it can be a hassle to bring food and drink in and out of the house. Imagine how much easier entertaining can be when you put a pitcher of your favorite punch, glasses, and some snacks on a rolling bar cart. Wicker is a great material for outdoor furniture because it is durable in extreme weather and can maintain its great appearance after storms and sun exposure. However, get the most years of use by tucking it away inside if you hear bad weather is coming your way. This also goes for any couch cushions or furniture items that can blow away with strong winds.
3. Outdoor Storage Ottoman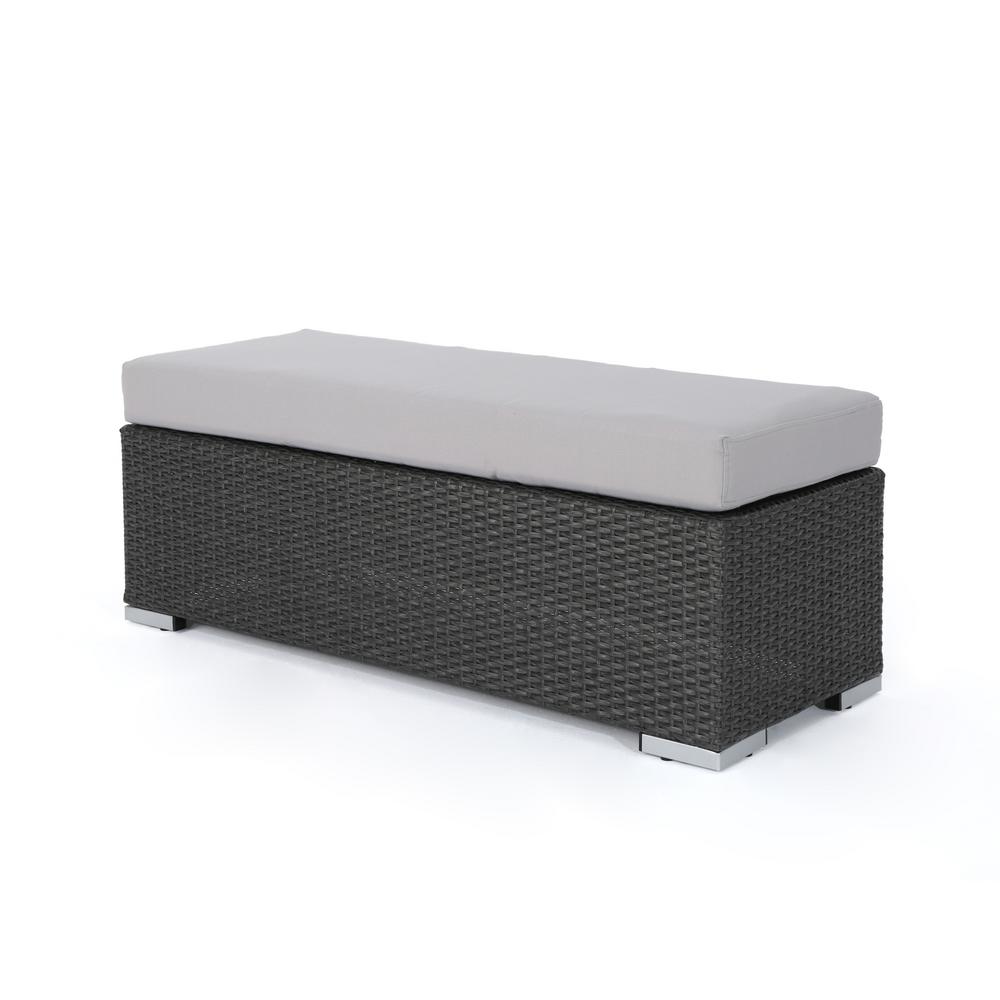 Outdoor furniture that can store frequently used items and keep them safe from heat, rain, and pests can streamline entertaining. An ottoman can serve double-duty as a footrest or extra surface to place food and drinks and a storage unit for seasonal sundries. Keep a deck of cards, sporting equipment, and extra utensils inside this safe space to keep the fun rolling without having to inside your house for party essentials.
4. Outdoor Couches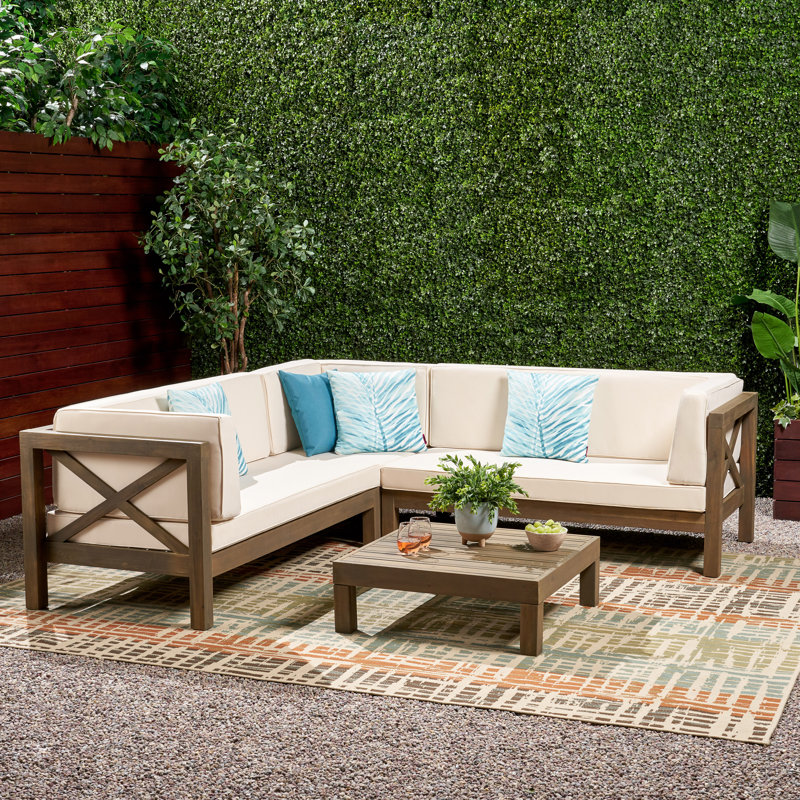 Dining outdoors makes a perfect afternoon or evening. When you have couches and sofas that are made to be outside, you can lounge comfortably with your guests all day long. The cushions for this type of furniture is made out of materials that dry quickly and are highly resistant to mold or mildew. However, for the longest life, take care of your outdoor couches. If they are not under a shelter, take the cushions out and store them inside when you're not actively entertaining.
5. Pergola
This versatile overhang provides just enough cover for spring but still lets in sunlight through its wooden slats. As the weather heats up during the day, you can easily weave in pieces of canvas to block out the hot sun. You can also integrate natural elements into the slats of your pergola by having beautiful vine-type plants weave in and out of its structure. This provides natural shade in the height of summer and a touch of biophilic design that is soothing and on-trend this year.
Extra Consideration: Deck Membranes
To make your deck even cozier, consider updating its surface with low-maintenance, long-lasting deck membranes. There will be no more need to stain or refinish the floors of wooden decks every season to maintain its appearance. Waterproof and protective membranes keep away pests and reduce the chance for water damage, protecting your deck from summer storms, termites, wood rot, and extra wear and tear from high traffic.
Deck Replacement & Repair in Northern Virginia
Whether you're looking for better form or function, or simply feel that a new deck is in order, trust Noble Roofing, the preferred choice for all home improvement projects in Centreville VA and its surrounding cities. Give us a call at (703) 404-0505 to speak with our experts. You can also request a free estimate through our online request form today.