If you take a drive around an older neighborhood where some of the original roofs from the early 90s to 2000s are still intact, you will notice some differences to new roofs. Over the decades, roofing technology and construction innovations continue to improve. Builders have found better ways to keep the roof insulated at a proper temperature. For example, in the early 1900s, most roofs were made out of wooden shingles, which are less common today due to their vulnerability to water damage and rot. 
The roofing industry has also improved upon countless materials, making the shingles of today superior to that of the late 20th century. If your house or investment property has a roof that is over 18 years old, it can benefit from a refresh or replacement. In particular, you will notice that new roofs have an extra triangular piece on top of it where its sides meet at the top. This is called a ridge vent and it is now standard to install one to improve the roof's function and increase its longevity. What is a ridge vent and how can you get one installed on your roof?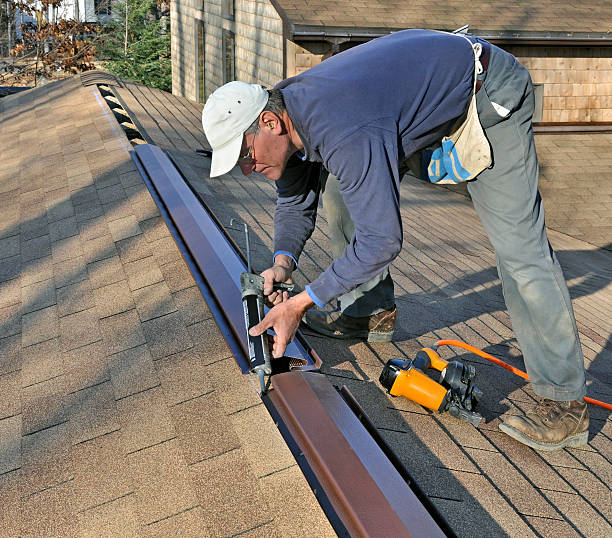 What is a Ridge Vent?
A ridge vent is simply an air exhaust vent that is installed at the peak of your roof. It runs through most of the length of your roof's peak to allow maximum ventilation. Its main function is to allow air to circulate and prolong the life of your roof.
By letting air flow, it balances the total temperature of your home, making it more comfortable. Your HVAC works less hard to keep your home at a comfortable temperature. It's now considered an essential part of modern roofs. If you ever want to know if a roof has been installed in the past few years, look for a ridge vent!  
Can I Install a Ridge Vent on an Existing Roof?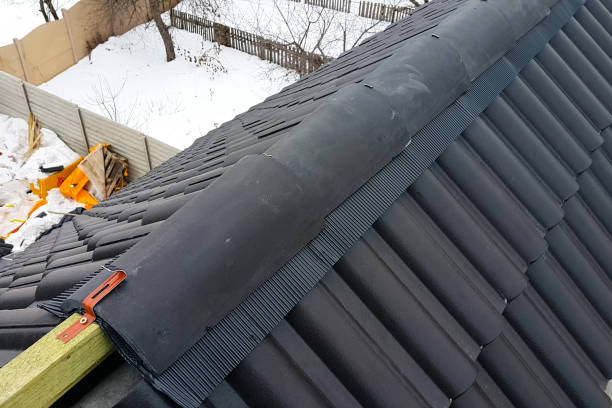 The short answer is yes. You should get a roofing pro to carefully remove the ridge cap shingles from your roof and then reinstall them over a shingle-over vent. This process should not' take too long and it will help your roof gain better function. While you're at it, you can also schedule a roofing inspection and order any minor repairs to your flashing and shingles to buy more time before its total replacement. 
This is a great way to maximize your time since ridge vents cost just $2 to $3 per linear foot to install, making it an affordable and quick project. Bundling this job with other roofing services, such as gutter maintenance or an inspection, can put time back on your schedule and give you peace of mind.
Trust Your Roof Replacement to Noble Roofing
Whether you're looking for better form or function, or simply feel that a new roof is in order, trust Noble Roofing, the preferred choice for roof replacement in Centreville, VA and surrounding cities. Give us a call at (703) 404-0505 to speak with our roofing experts. You can also request a free estimate through our online request form today.
Recently experienced a bad Storm Damage? Sometimes a Roof Repair is all you need!